Reunification Proceeds, Goethe Institute, Toronto
2004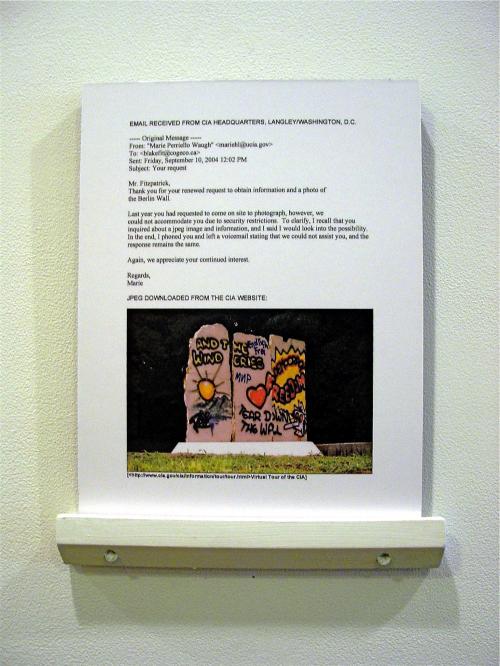 Email received from the CIA on Sept. 10, 2004. In the spirit of the "freedom" that it is claimed these pieces symbolize, we had requested permission on several occassions to photograph the Berlin Wall segments at the CIA's Langley, VA, headquarters.
Mr. Fitzpatrick,
Thank you for your renewed request to obtain information and a photo of the Berlin Wall.

Last year you had requested to come on site to photograph, however, we could not accommodate you due to security restrictions, and I said I would look into the possibility. In the end, I phoned you and left a voicemail stating that we could not assist you, and the response remains the same.

Again, we appreciate your continued interest.

Regards,
Marie

JPEG OF WALL SEGMENTS DOWNLOADED FROM THE CIA WEBSITE.